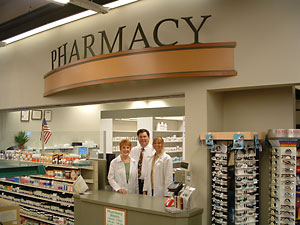 Dispensing of Incompetence
Tuesday, Sep. 1st, 2015 (2426 views)
P
eoples lives depend on accuracy in a pharmacy. If a pharmacist gives the wrong drug or dose, it can be dangerous or even deadly. This is why I clarify with my family doctor the medication that is being prescribed then double check the medication when I receive it from the pharmacy.
Today, I went to Real Canadian Superstore pharmacy to get a prescription filled. Once I got home, I realized that a different medication was dispensed than what was prescribed. The faith we place on pharmacists left me doubting what I had heard my doctor verbalize. A call to my family physician confirmed that the pharmacy had made an error.
The optimist in me would like to think the blunder that happened today at Superstore was an isolated incident. However, several months ago while picking up a prescription, I realized I had more pill bottles than what was prescribed. I was inadvertently given a different customer's prescriptions along with my own. At the time I thought it was an isolated incident. After today, how many times can there be an "isolated incident" before it moves into the realm of regularity?
While close to 38,000 pharmacists dispense more than half a billion prescriptions in Canada every year, there is no national tracking system, and little mandatory reporting, for pharmacists who make mistakes. Nova Scotia does have mandatory reporting and in one year over 25,000 mistakes have been identified. Saskatchewan is running a pilot project involving a limited number of pharmacies. I wonder if
these
pharmacies are enrolled in pilot project?
I was fortunate that I recognized the mistake, however, this incident has left me with serious trust issues. Today's mistake was easy to recognize as I had been on this medication before. What happens in the future if a new medication is prescribed? How will I know it is the correct drug or dose? How does one find out if their pharmacy has had complaints before? My life is in their hands, how do I know they are taking this role seriously?
Comment on Dispensing of Incompetence
Current Discussion
Vacuous as it were...